SIGN UP NOW FOR FREE


Discover Forex, Stocks and Crypto trading signals with 79% to 89% accuracy
If you want to receive trading signals - like these in real time - register on the platform and buy the Pro version of LargeTrader.
Trading Signal SHORT Weyerhaeuser Company - WY
US stock price signals and analysis
Good morning Traders,
Today, August 30, Lift-Off offers a SHORT trading signal on the US stock Weyerhaeuser Company, (Ticker: WY) listed on the NYSE.
At the close of the day that makes a loss of 2.41%, closing at US$33.99 per share.
The company is engaged in lumber processing, and its financial data and balance sheet are excellent.
The company is solid from an economic data standpoint, but given the likely economic recession, then a reduction in demand for wood due to the decline in housing construction and reduced global production, we can expect a descent to period lows as the first target and 2020 highs as target 2
Below is the chart of Weyerhaeuser Company - WY - with the signal detected by Lift-Off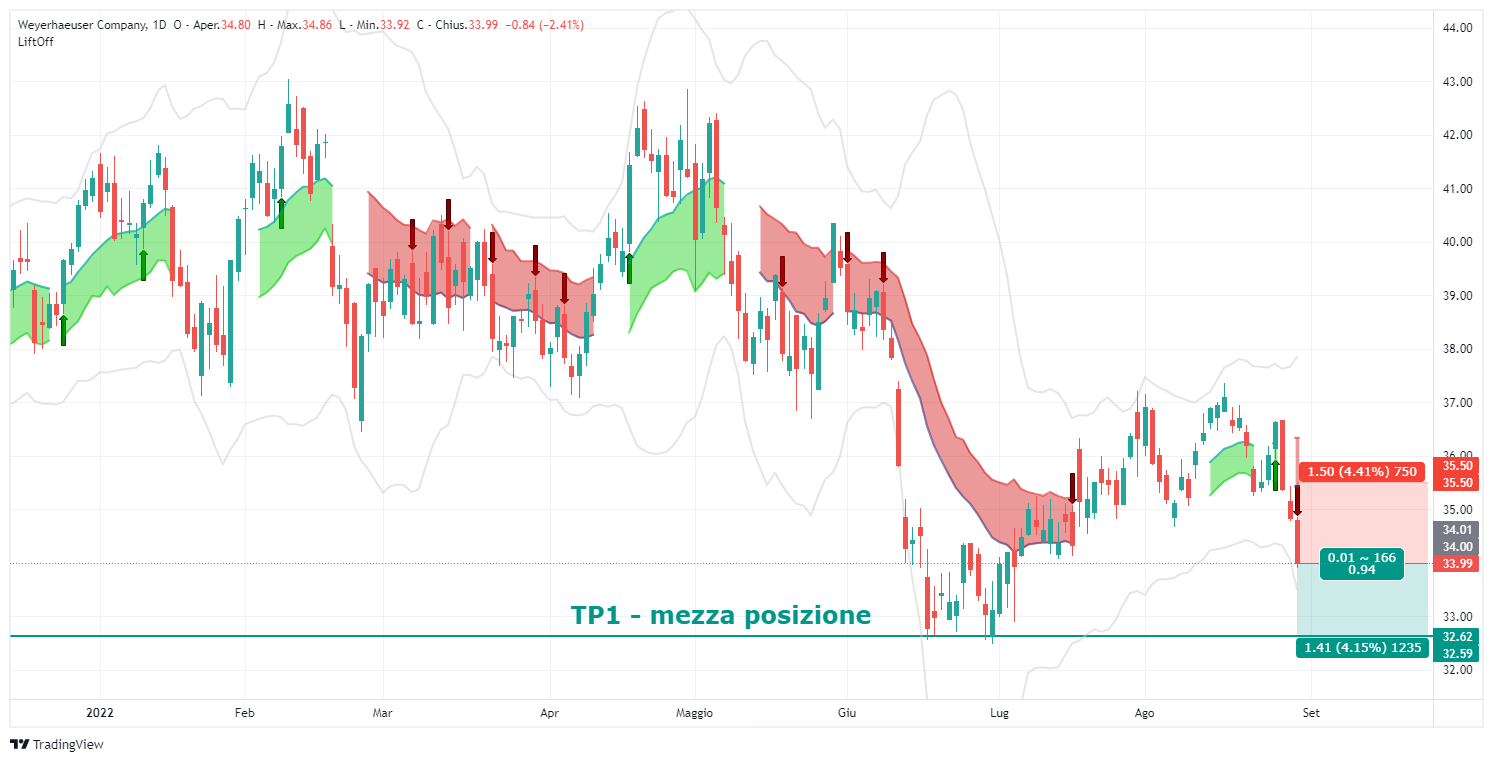 The first take profit was placed on the lows of the last period, here you can close half a position and let the trade run and see how it will behave on these lows.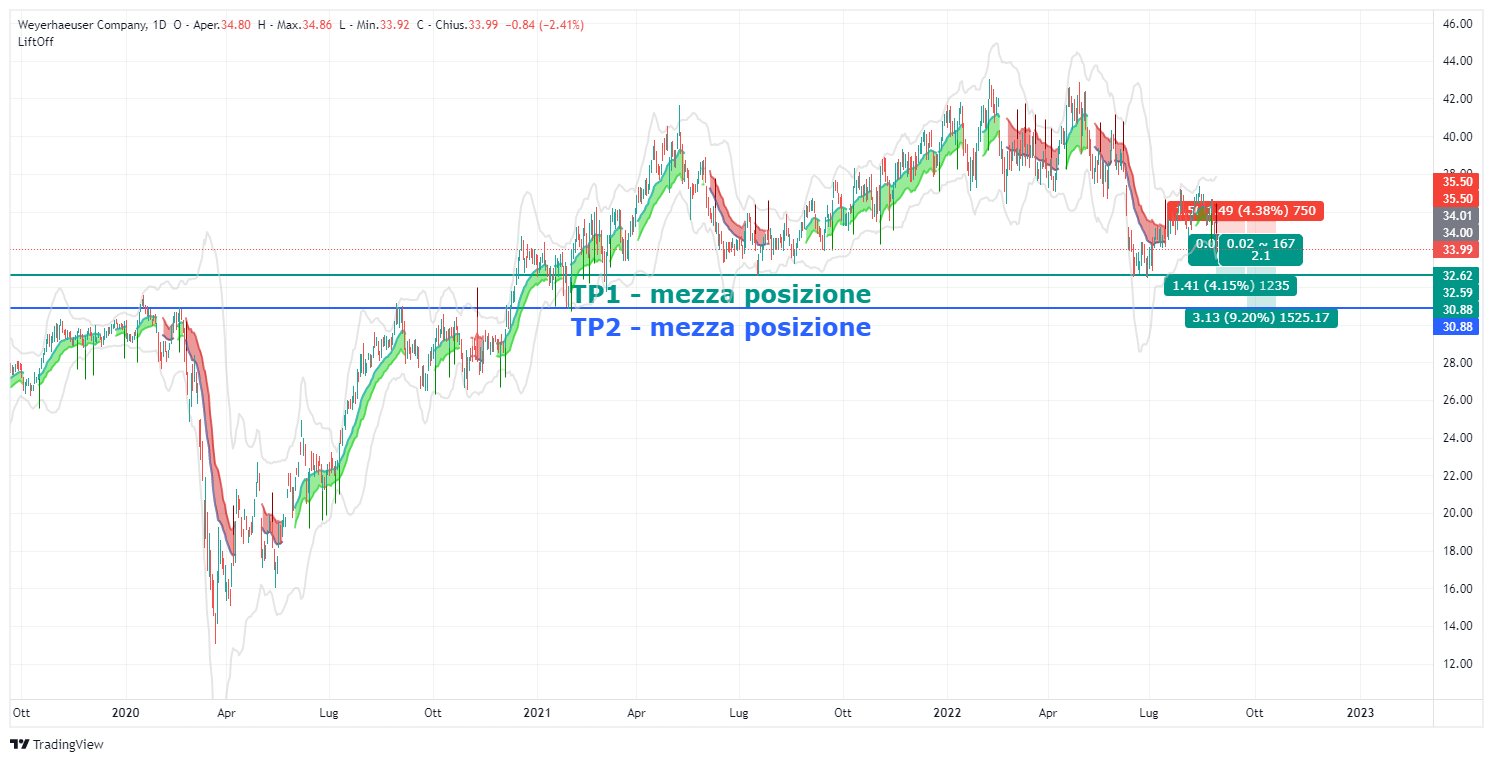 While above, take profit 2 was placed on the 2020 highs, which then became a support level that pushed the price to all-time highs.
Some information about Weyerhaeuser Company
The Weyerhaeuser Company is one of the world's largest private owners of timberlands, began operations in 1900. They own or control approximately 11 million acres of timberlands in the United States and manage additional timberlands under long-term licenses in Canada.
They manage these forests sustainably in accordance with internationally recognized forestry standards. They are also one of the largest producers of wood products in North America.
The company is a real estate investment trust.
In 2020, it generated $7.5 billion in net sales and employed about 9,400 people serving customers worldwide.
They are listed on the Dow Jones Sustainability North America Index, while our common shares are listed on the New York Stock Exchange under the symbol WY.
Source: https://finance.yahoo.com/
Financial Overview: WY's current market capitalization is US$25,785B. The company's TTM EPS is 3.29 USD, dividend yield is 2.07% and PE is 10.61. Weyerhaeuser Company's next earnings release date is October 28. The estimate is $0.43 USD.
Accounts, including revenue, expenses, profit and loss: WY's total revenue for the latest quarter is $2.97B USD, down 4.47% from the previous quarter. Net income in Q2 22 is 788.00M USD.
Overview data and accounts source: Tradingview.com
Schedule Signal of August 30, 2022
SHORT- Weyerhaeuser Company - WY
Input Price: $33.99
Stop Loss: $35.50
Take profit 1: $32.60
R/R: 0.94
Take profit 2: $30.88
R/R: 2.1
.