SIGN UP NOW FOR FREE


Discover Forex, Stocks and Crypto trading signals with 79% to 89% accuracy
If you want to receive trading signals - like these in real time - register on the platform and buy the Pro version of LargeTrader.
SHORT trading signal Duke Realty Corporation - DRE
US Stock Price Signals and Analysis
Good Morning Traders,
Today, September 05, Lift-Off offers a SHORT trading signal on the NYSE-listed US stock Duke Realty Corporation (Ticker: DRE).
The stock at the close of the day on Friday suffered a sharp drop in price, closing the day by marking -1.82% at $57.71 per share.
The stock is a real estate company, a sensitive sector due to the current macroeconomic data, especially due to rising interest rates that drive businesses and individuals away from applying for real estate business loans.
It's revenue (revenue) is growing, as is its debt, but manage to maintain an increasing free cash flow from 2019, after having a decline.
Below chart of Duke Realty Corporation- DRE - with signal detected by Lift-Off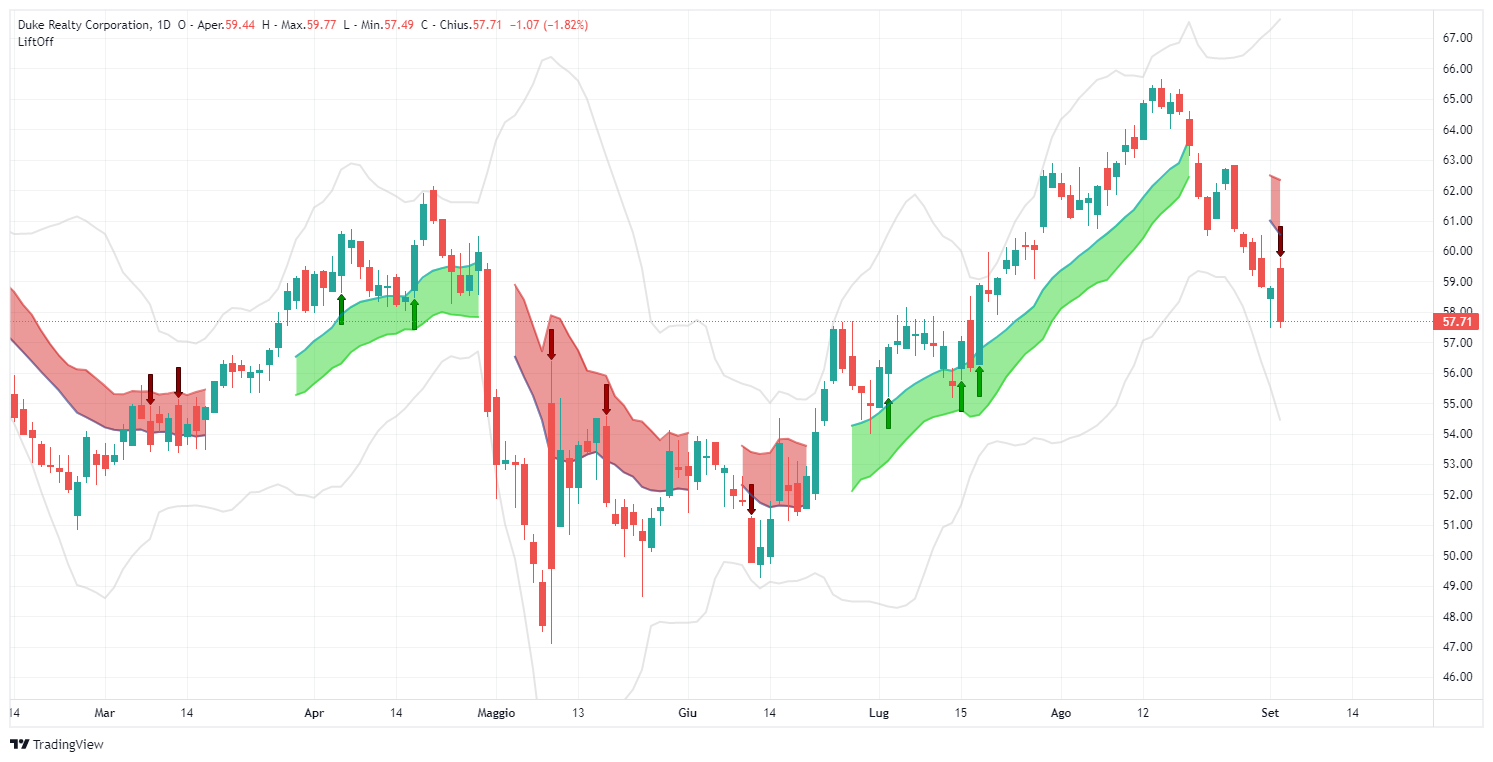 Bottom of the chart with the two take profit levels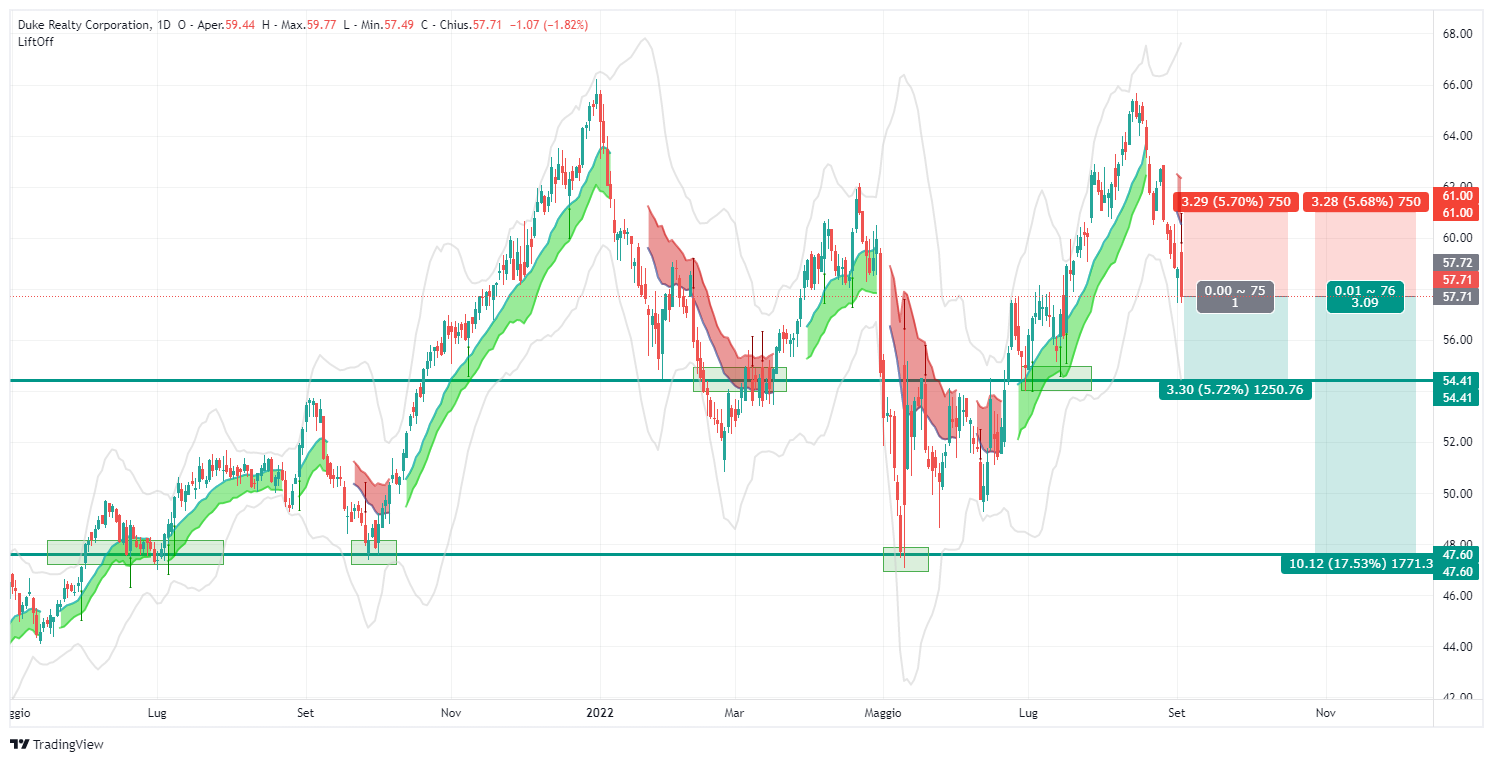 The first target where one can close half of the position has an RR of 1:1 on the level of about $54.40, while target 2 one can not put in and let it run until the period lows of May 2022, which could lead to an RR of 1:3.09
Some information about Duke Realty Corporation
Duke Realty Corporation owns and operates about 159 million rentable square feet of industrial assets in 20 major logistics markets. Duke Realty Corporation is publicly traded on the NYSE under the symbol DRE and is a member of the S&P 500 index.
Source: https://finance.yahoo.com/
Financial Overview: DRE's current market capitalization is USD 22,454B. The company's TTM EPS is US$2.49, dividend yield is 1.94% and PE is 23.70. Duke Realty Corporation's next earnings release date is October 26. The estimate is $0.21 USD.
Accounts, including revenue, expenses, profit and loss: DRE's total revenue for the latest quarter is $285.29M USD, up 2.56% from the previous quarter. Net income in Q2 22 is 102.15M USD.
Overview data and accounts source: Tradingview.com
Signal Chart September 05, 2022
SHORT- Duke Realty Corporation - DRE
Input Price: $57.70 (and any opening price)
Stop Loss: $61
Take profit 1: $54.40
R/R: 1
Take profit 2: No target or $47.60
R/R: 3.09
.