SIGN UP NOW FOR FREE


Discover Forex, Stocks and Crypto trading signals with 79% to 89% accuracy
If you want to receive trading signals - like these in real time - register on the platform and buy the Pro version of LargeTrader.
SHORT BNBUSDT trading signal
Altcoin Signals and Analysis
Good Morning Traders,
Today, September 07, Lift-Off offers a SHORT trading signal on the altcoin BNB, a signal that was formed on the September 6 candle.
The Binance token closed the day Tuesday marking a -5.2O% at USDT 262.50.
BNB Currently ranks 5th in the capitalization classic
Below chart of BNB with the signal detected by Lift-Off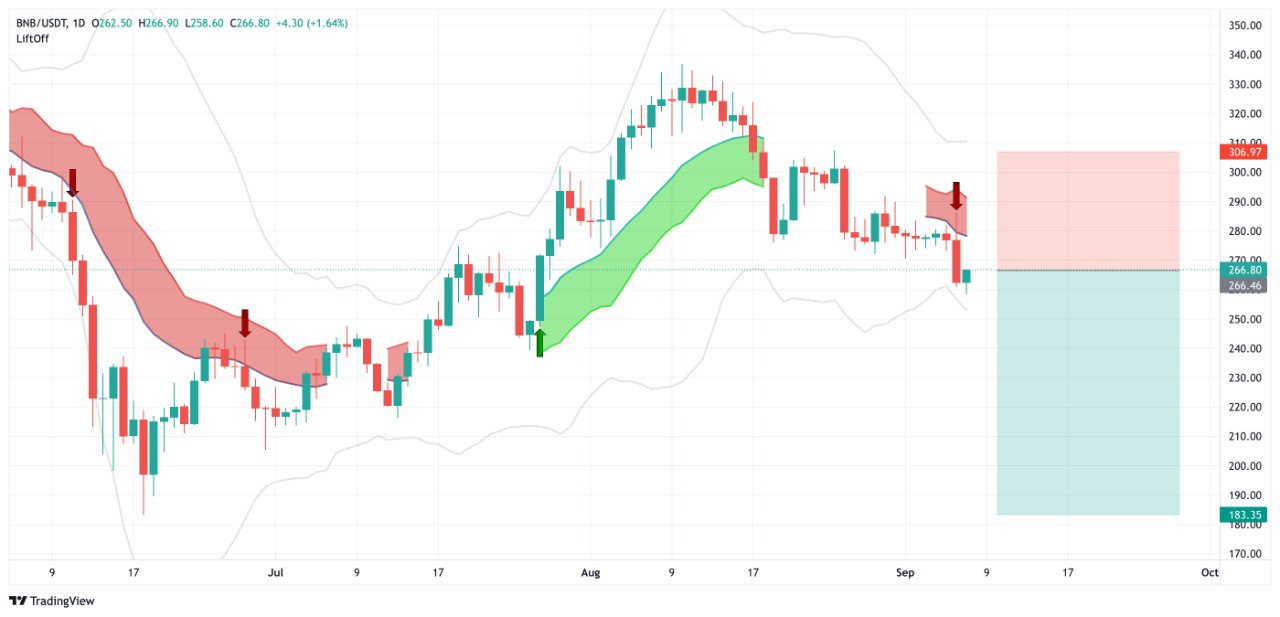 Backtest of lift-off, 83% of the signals provided, produced a positive close within 10 days of the signal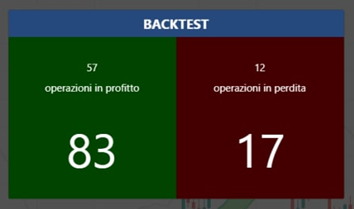 Two words about the BNB project:
"BNB was launched through an 'initial coin offering in 2017, 11 days before the cryptocurrency exchange Binance came online.
It was originally released as an ERC-20 token running on the Ethereum network, with a maximum limit of 200 million coins and 100 million BNB offered in the ICO (initial coin offering). However, ERC-20 BNB coins were exchanged for BEP2 BNB at a 1:1 ratio in April 2019 with the launch of the mainnet Binance Chain, and are now no longer present on Ethereum.
BNB can be used as a payment method, a utility token to pay commissions on the Binance exchange, and for participation in token sales as the initial launch of Binance. BNB also powers the Binance DEX (decentralized exchange)."

Source: coinmarketcap.com
Signal board of September 07, 2022
SHORT - BNBUSDT
Input price: $266.80
Stop Loss: $307
Take profit 1: $183.50
R/R: 1:2