SIGN UP NOW FOR FREE


Discover Forex, Stocks and Crypto trading signals with 79% to 89% accuracy
If you want to receive trading signals - like these in real time - register on the platform and buy the Pro version of LargeTrader.
REN trading signal - RENUSDT
Altcoin Price Signals and Analysis
Good Morning Traders,
Lift-Off with the close of March 29 confirms a LONG signal on the altcoin REN (RENUSDT)
REN against USDT closed at USDT 0.1126, marking a +10.97%
With yesterday's positive close, the green Lift-Off band on the altcoin lights up again, so it is the first sign of the new bullish momentum.
Meanwhile BTC faces period highs just below 29.000 dollars
It is currently 255th in the classic by capitalization.
Below is the chart of RENUSDT with the signal detected by Lift-Off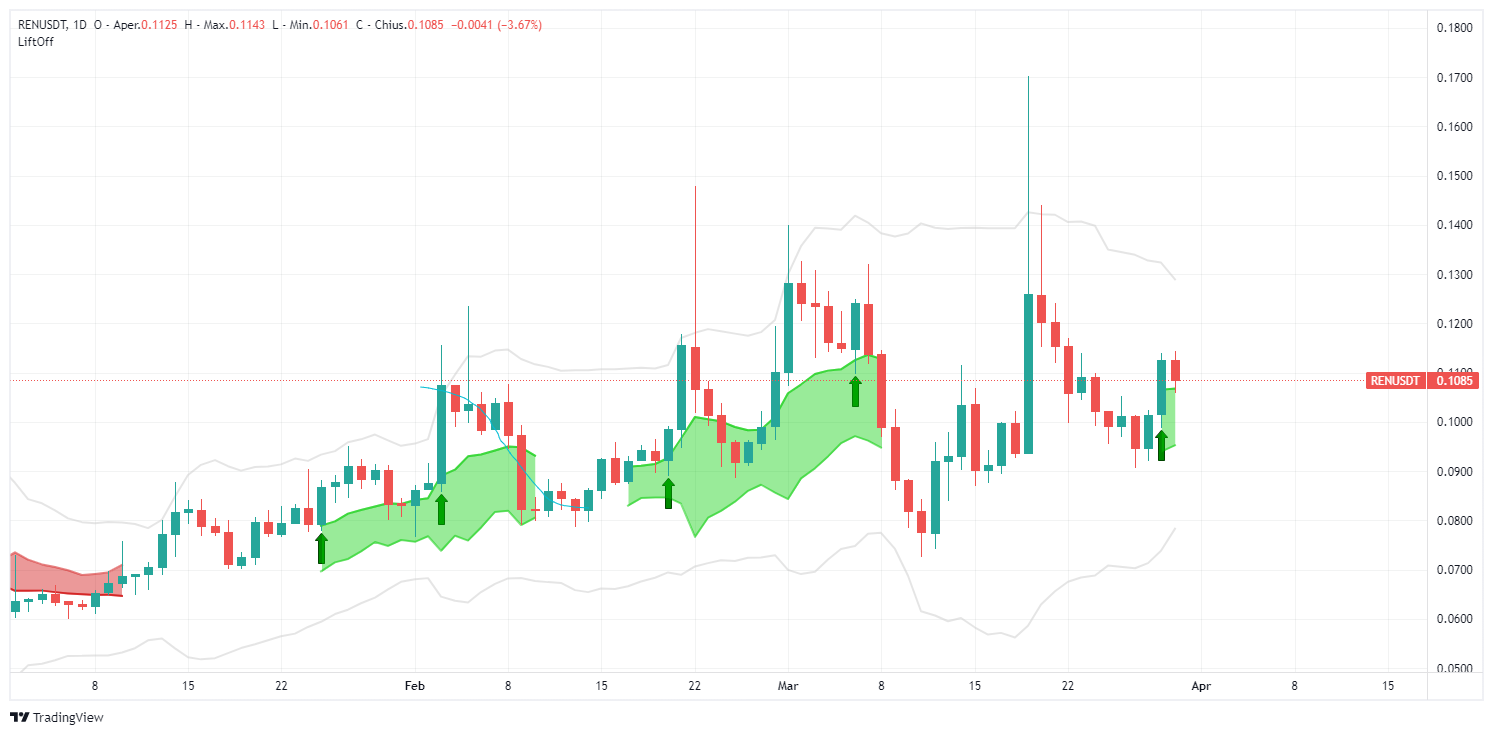 Two words about the Ren project:
[...]Ren (REN) is an open protocol created to provide interoperability and liquidity between different blockchain platforms.
Previously known as the Republic Protocol, Ren launched RenVM, its virtual machine mainnet, in May 2020, after completing a $34 million initial coin offering (ICO) in 2018.
The protocol's native token, REN, serves as a binding for those running nodes that power RenVM, known as Darknodes.
Ren aims to expand the interoperability, and thus the accessibility, of decentralized finance (DeFi) by removing obstacles present in liquidity between blockchains.[...]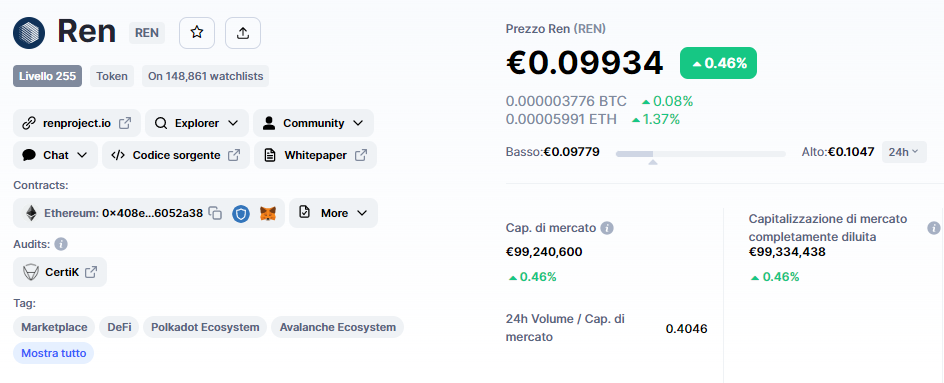 Source: coinmarketcap.com
Signal board of March 30, 2023
LONG - REN - RENUSDT
Input price: 0.1085 USDT (or any price if not too far away)
Important:
Please note that the chosen signal has been identified from those detected by the Lift-Off indicator, which you can view in the "Signals" section of our website. However, we will NOT provide any guidance on how to handle the trade.
We recommend that you handle the trades as shown during our professional courses on using the platform, available at the following link: https://it.largetrader.com/eventi