SIGN UP NOW FOR FREE


Discover Forex, Stocks and Crypto trading signals with 79% to 89% accuracy
If you want to receive trading signals - like these in real time - register on the platform and buy the Pro version of LargeTrader.
LONG trading signal Cardinal Health, Inc. - CAH
U.S. stock trading signals and price analysis
Good morning Traders,
Today, August 29, Lift-Off offers a LONG trading signal on U.S. stock Cardinal Health, Inc. (Ticker: CAH).
At the close of the day that makes a gain of 3.09%, closing at US$69.69 per share.
Although macroeconomic conditions are not positive for the stock market, this LONG signal can be taken into consideration as the healthcare sector performs better than the market benchmark (SP500)
Below the chart of Cardinal Health, Inc. (CAH) compared to its S&P500 index (blue line)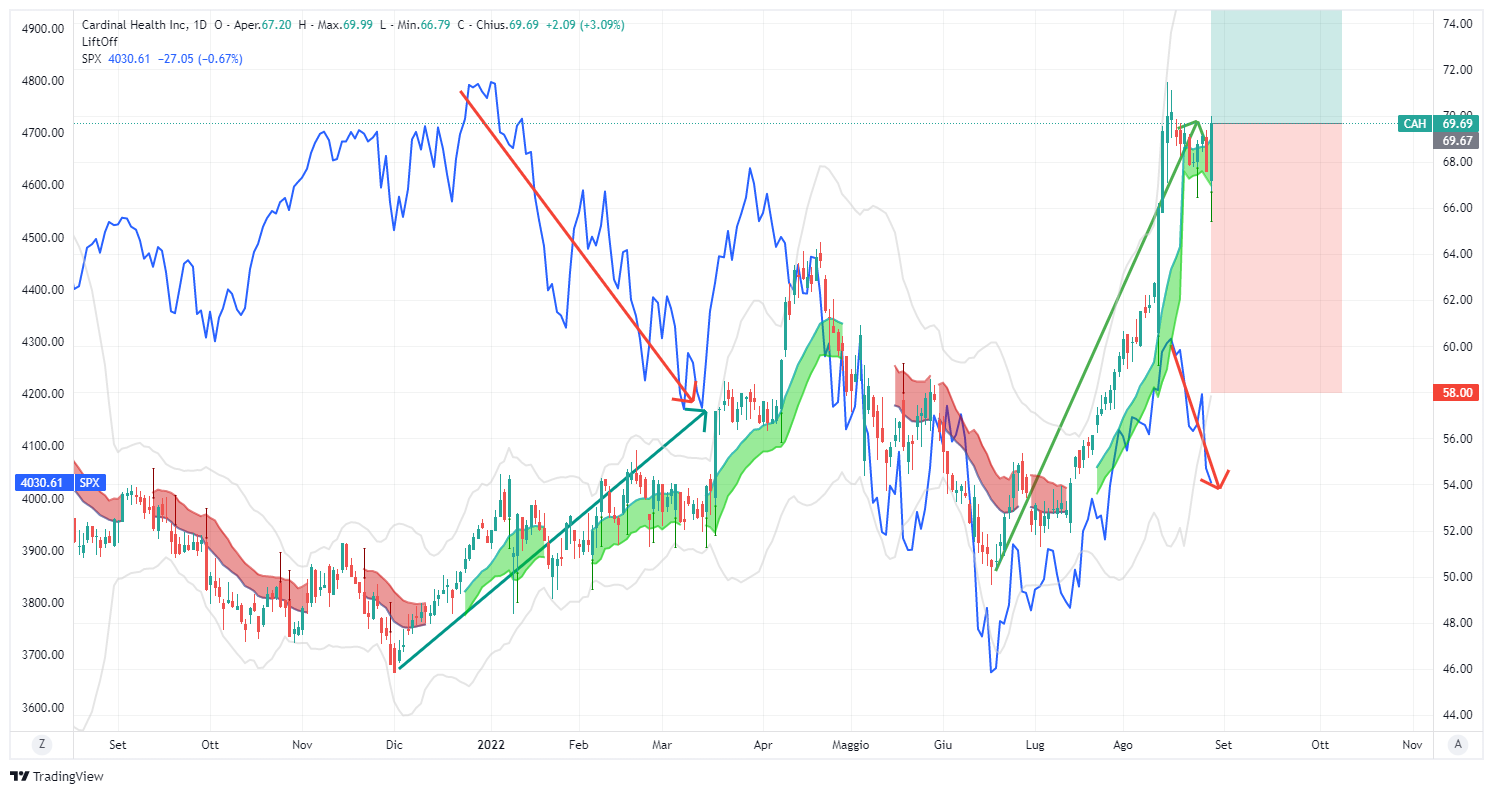 Below chart of Cardinal Health, Inc. (CAH) with signal detected by Lift-Off
From the chart below, the Take profit was placed on the all-time highs, at USD 92, made in April 2015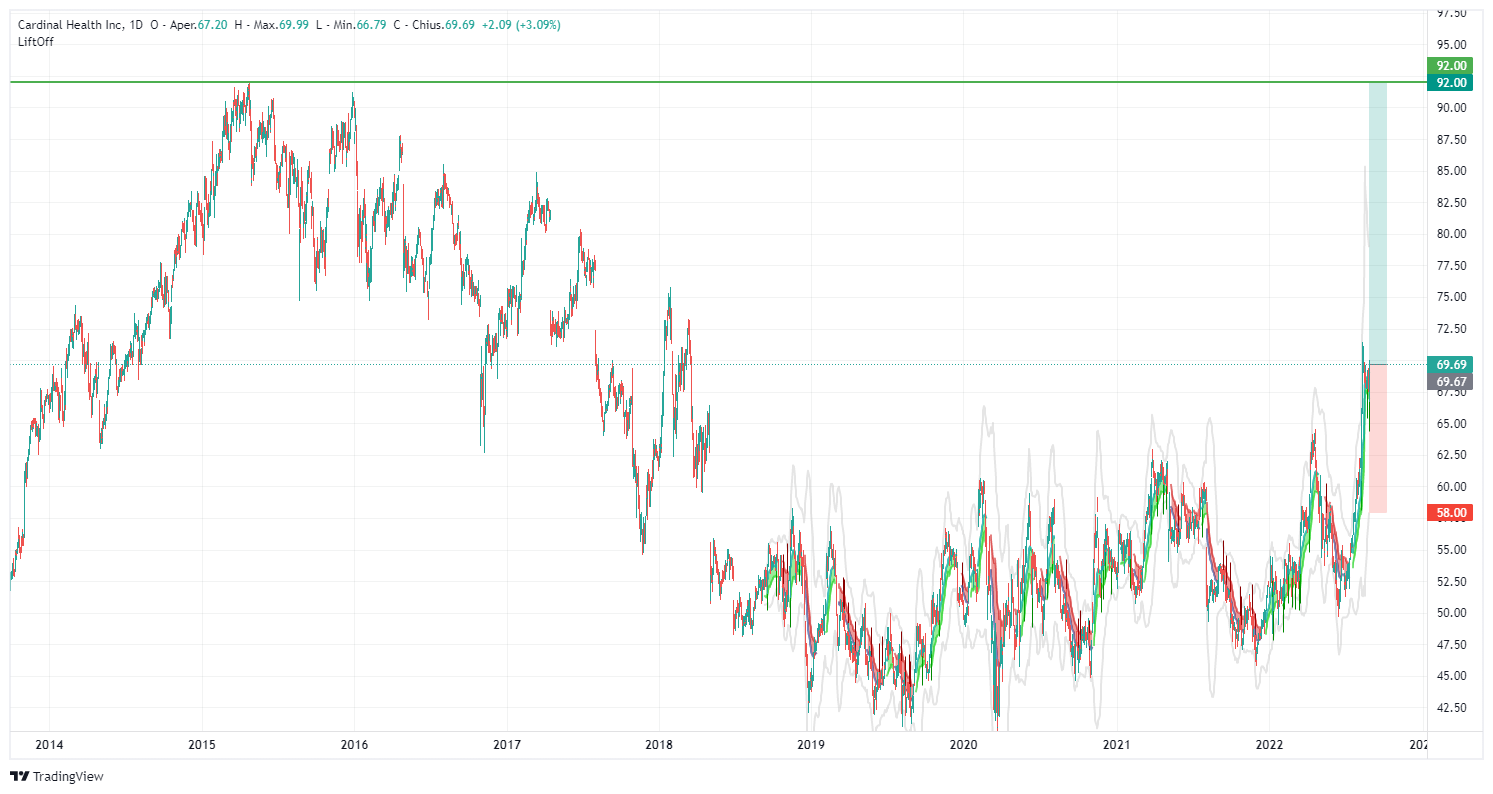 Some information about Cardinal Health, Inc.
Cardinal Health, Inc. is an American multinational health care services company and the fourteenth largest revenue company in the United States. Its headquarters are in Dublin, Ohio and Dublin, Ireland (EMEA).
The company specializes in the distribution of pharmaceutical and medical products, serving more than 100,000 locations.
The company also manufactures medical and surgical products, including gloves, surgical apparel, and fluid management products. In addition, it operates one of the largest networks of radiopharmacies in the United States Cardinal Health supplies medical products to more than 75 percent of hospitals in the United States.
Financial Overview:CAH's current market capitalization is US$18,422B. The next earnings release date for Cardinal Health, Inc is Nov. 10. The estimate is US$1.06.
Accounts, including revenue, expenses, profit and loss: CAH's total revenue for the latest quarter is US$47.10B, up 5.06% from the previous quarter. Net income in Q4 22 is 138.00M USD.
Overview Data and Accounts Source: Tradingview.com
Signal Board August 29
SHORT CAH - Cardinal Health, Inc.- S&P500 index
Input price: $69.70
Stop Loss: $58.00
Take profit: $92.00
R/R: 1.91