SIGN UP NOW FOR FREE


Discover Forex, Stocks and Crypto trading signals with 79% to 89% accuracy
If you want to receive trading signals - like these in real time - register on the platform and buy the Pro version of LargeTrader.
Ethereum Classic trading signal - ETCUSDT
Closing trade
Good morning Traders,
Today, July 28, after yesterday's great performance of ETC - Ethereum Classic - amounting to 30.79% making it among the best performing altcoins on July 27.
And given the current macro economic uncertainty, we are going to close the entire position at a profit of 29.40%, also in view of today's US GDP data.
ClOSING PRICE: 33.748 USD (below is the trade opening tab)
This trade under different macro economic circumstances, then in a Bull Market,would have been handled with a zero stop on the first trade and an additional long entry.
Below the chart of yesterday's performance of ETCUSDT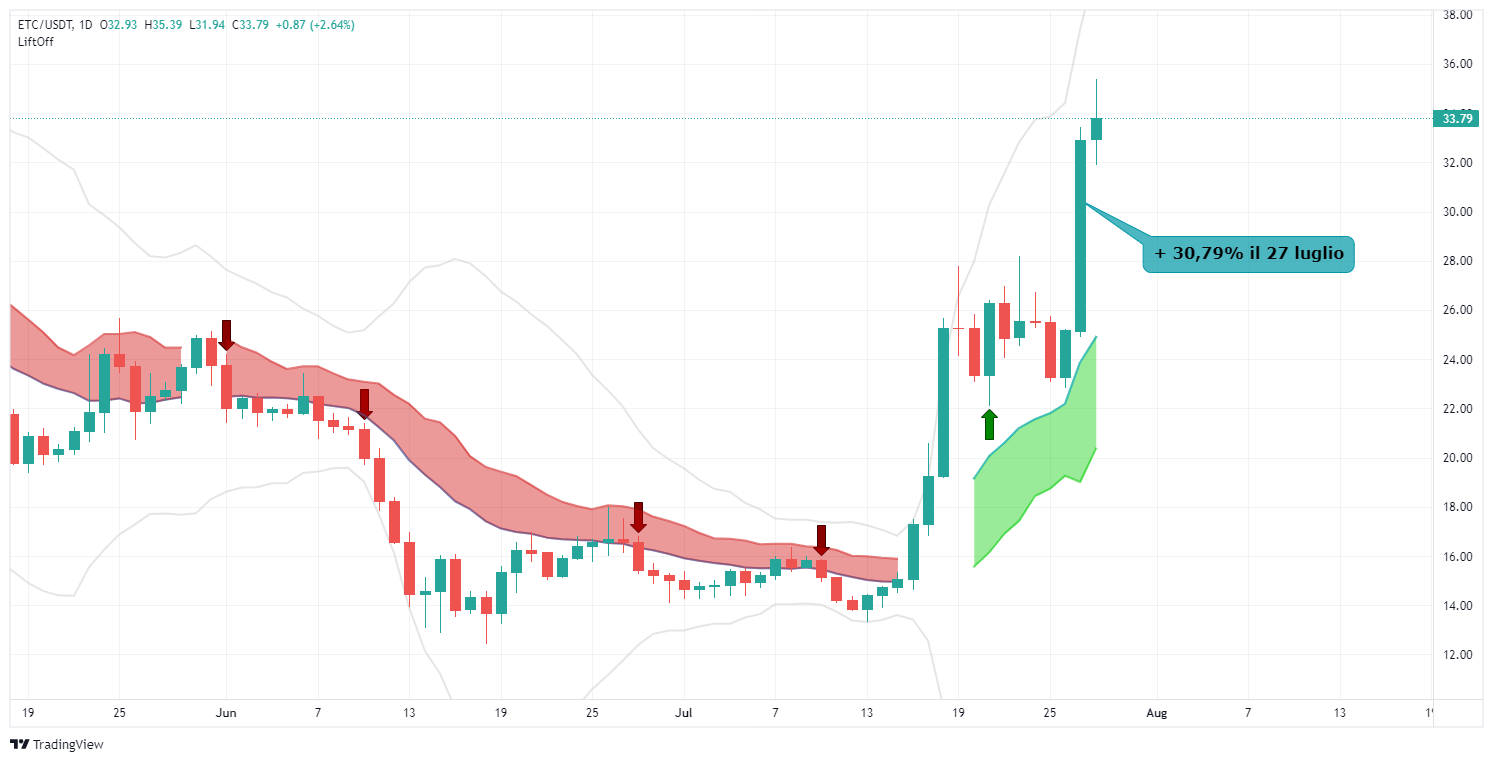 Two words about the Ethereum Classic project:
Ethereum Classic (ETC) is a hard fork of Ethereum (ETH) launched in July 2016. Its main function is as a network of Smart contracts, with the ability to host and support decentralized applications (DApps). Its native token is ETC.
Since its launch, Ethereum Classic has sought to differentiate itself from Ethereum, with the technical roadmap of the two networks becoming increasingly distant from each other over time.
Ethereum Classic initially decided to preserve the integrity of Ethereum's existing blockchain after a major hacking event led to the theft of 3.6 million ETH.
Source: coinmarketcap.com
The operation was opened and reported to the community on July 22 with signal generated on July 21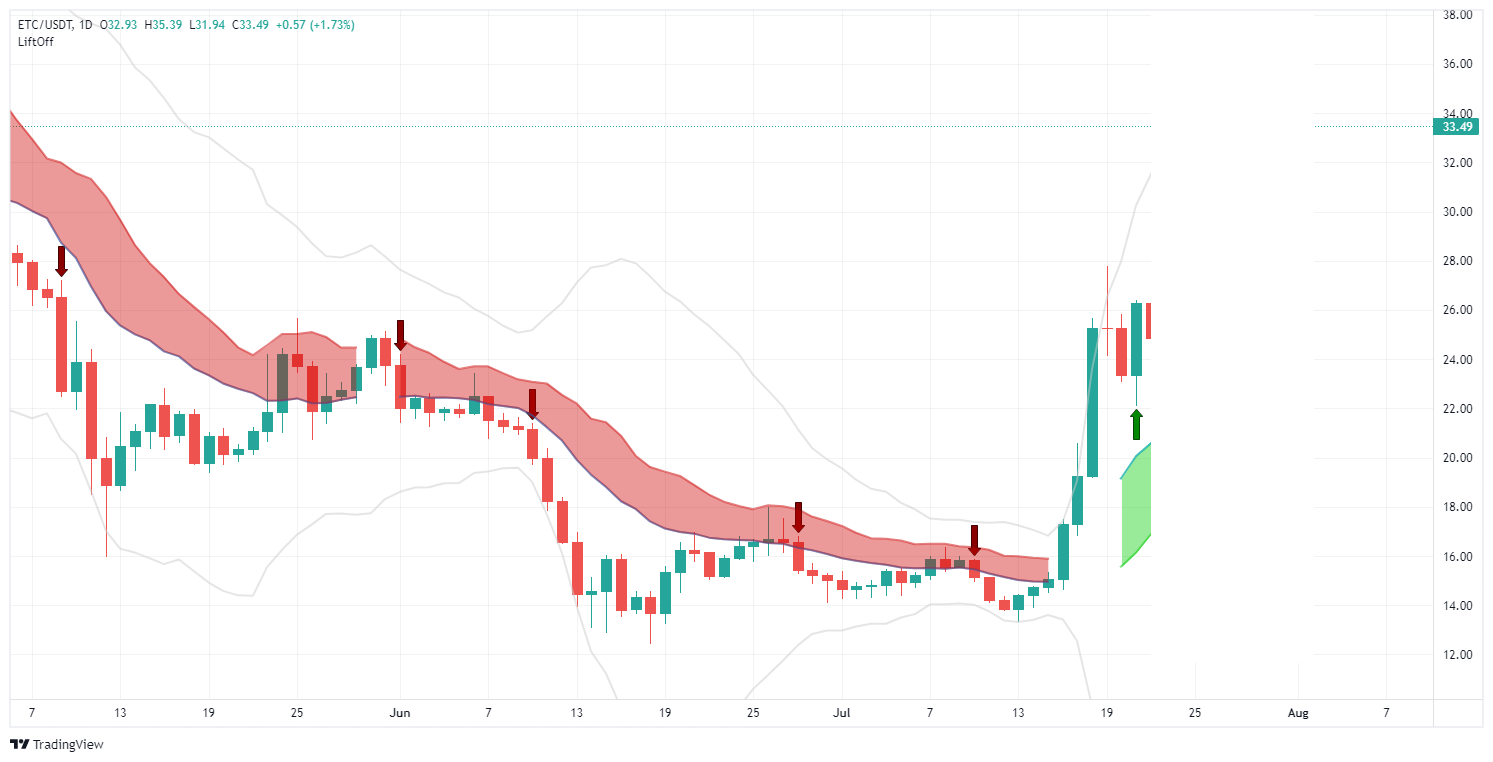 Schedule Signal of July 22
BUY ETCUSD
Price $25.9670
Stop Loss : $15.000 → moved to $19.00 USD the same day
Take profit: not entered
Percentage of risk 1%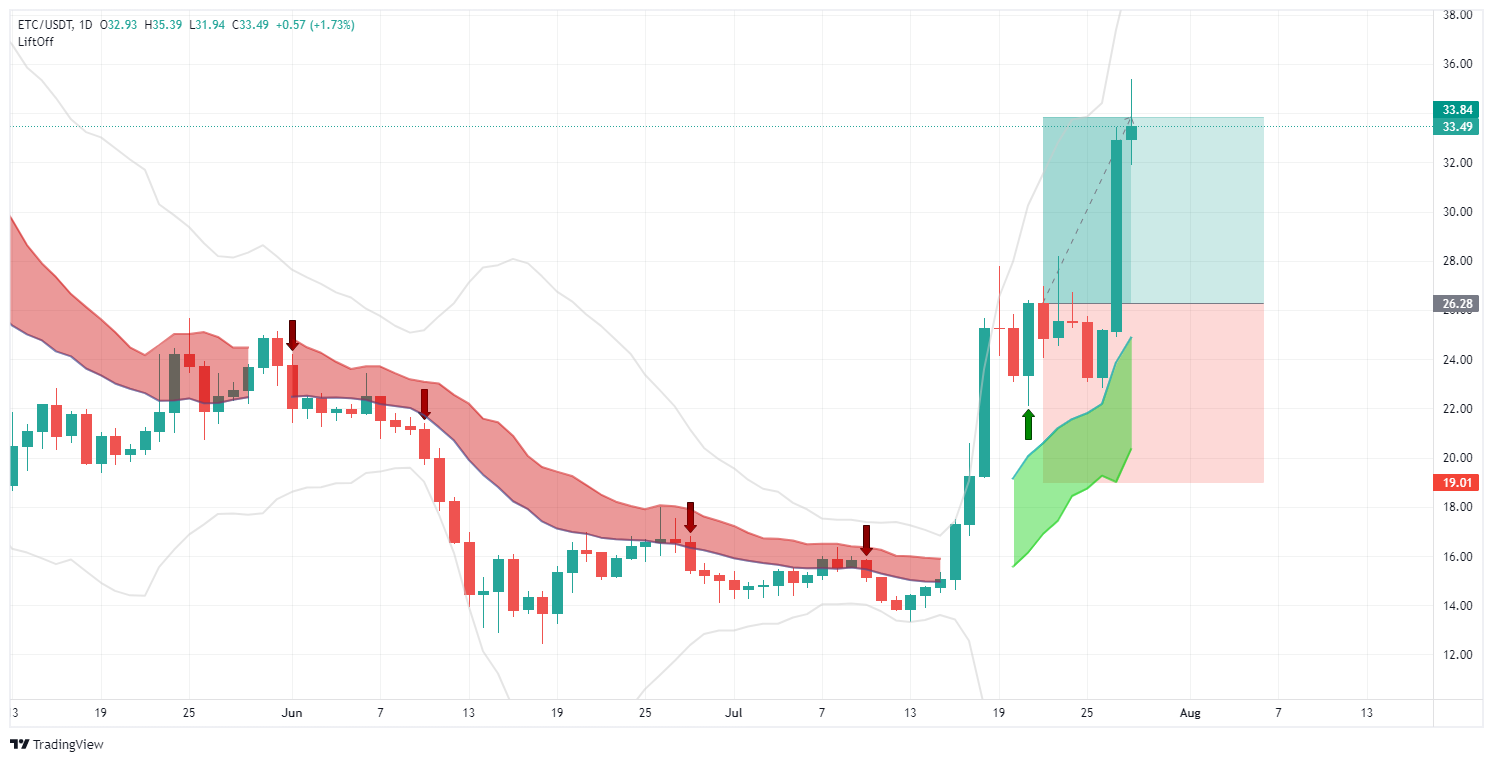 In conclusion, today Lift-Off provided numerous BUY trading signals, but we decide not to enter the market, given the macro considerations already expressed above.