SIGN UP NOW FOR FREE


Discover Forex, Stocks and Crypto trading signals with 79% to 89% accuracy
If you want to receive trading signals - like these in real time - register on the platform and buy the Pro version of LargeTrader.
Analysis operation FLMUSDT altcoin Flamingo
LONG Trading Signal on FLMUSDT
Good Morning Traders
On July 22, the LargeTrader platform, through the Lift-off indicator, identified a trade on FLMUSDT.

We flagged the trade by entering at the price of $0.2330 with 1% of the principal.

We entered a stop loss placed at $0.12, on the lower green-colored band.

The trade went decisively profitable during the day, pushing the quotes by about 35%.
Seeing that we are in a bearish MACRO situation, as indicated by the platform, and in a bearish trend, we decided to close the trade.
If the same trade had been in favor of trend and MACRO situation we would have behaved differently i.e. we would have let the position run and possibly increased the SIZE as well.
Here is the chart at the time of entry.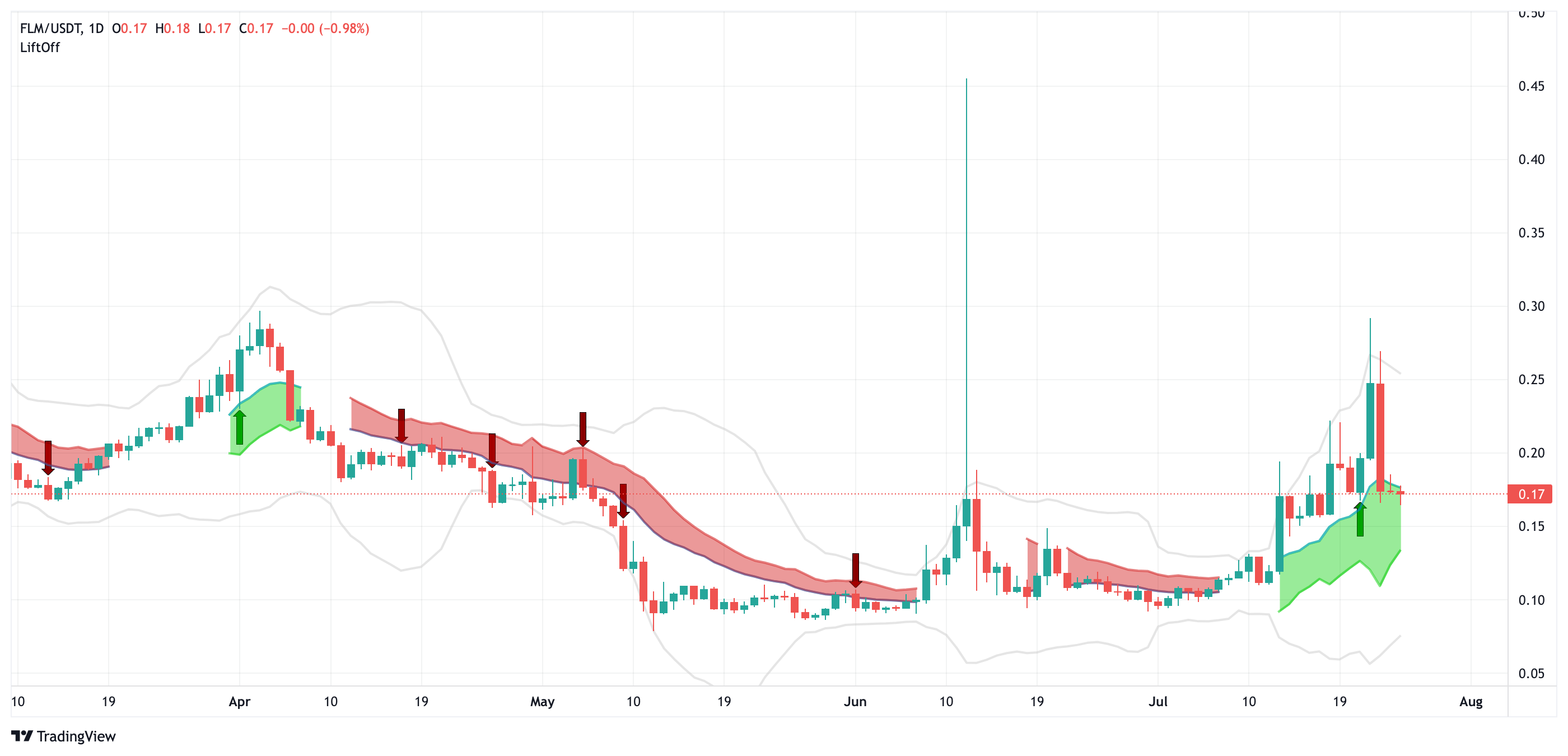 Trade Summary:
We opened the LONG position at $0.2330 and closed the trade at $0.2625 realizing a profit of 22% in a few hours.