SIGN UP NOW FOR FREE


Discover Forex, Stocks and Crypto trading signals with 79% to 89% accuracy
If you want to receive trading signals - like these in real time - register on the platform and buy the Pro version of LargeTrader.
Analysis and Operational Signal on SOLUSDT altcoin SOLANA
Analysis and SHORT Operating Signal on SOLANA
Good Morning Traders
Today, July 26, the Lift-off indicator, identified many entry signals on many cryptos, but from an evaluation we opted for an entry on SOLBNB.
Below is the chart with the entry signal indicated by the red arrow.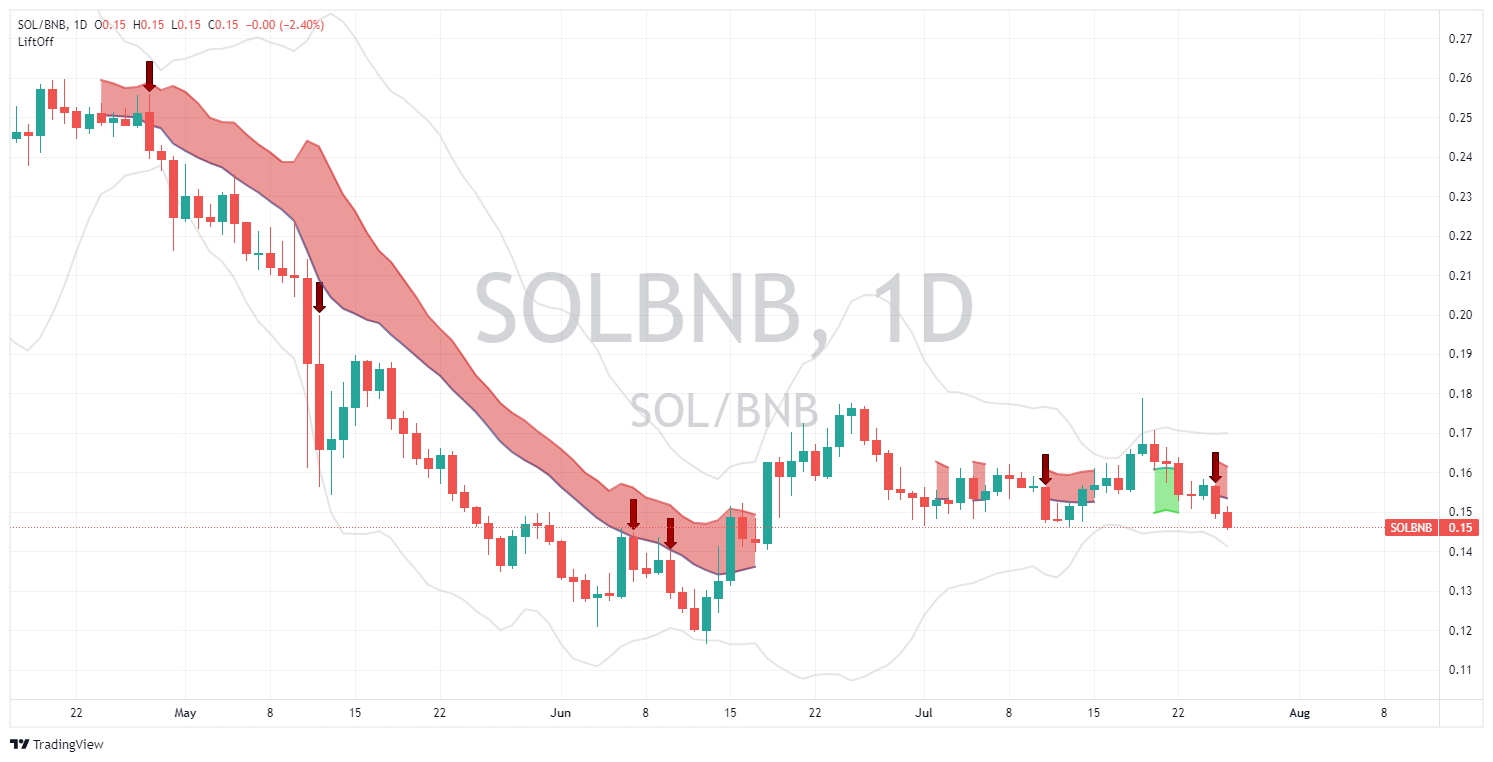 SOLBNB presents a bearish trend and a space of more than 20% to reach its last lows placed at 0.12 or so.
To trade SHORT, we used SOL-PERP i.e., the futures present on FTX.
The choice of Solana, compared to the other proposed signals, is due to its market capitalization which brings it in the TOP 10 of the largest capitalized cryptos, more precisely at #9 place.
Two words about the Solana project:
It is a highly functional open source project that relies on blockchain technology to provide decentralized finance (DeFi) solutions. While the idea and initial work on the project began in 2017, Solana was officially launched in March 2020 by the Solana Foundation based in Geneva, Switzerland.
The Solana protocol is designed to facilitate the creation of decentralized apps (DApps). It aims to improve scalability by introducing a proof-of-history (PoH) consensus combined with the underlying proof-of-stake (PoS) consensus of the blockchain.
Thanks to the innovative hybrid consensus model, Solana enjoys the interest of small merchants and institutional merchants. A significant goal for the Solana Foundation is to make decentralized finance accessible on a larger scale.
Source: coinmarketcap.com


We flagged the trade at $35.8975 with 4% equity, given the macro economic data, which makes us prefer SELL entries

STOP LOSS placed at $48.00, above the upper band of the standard deviation calculated on volatility.
TAKE PROFIT, not entered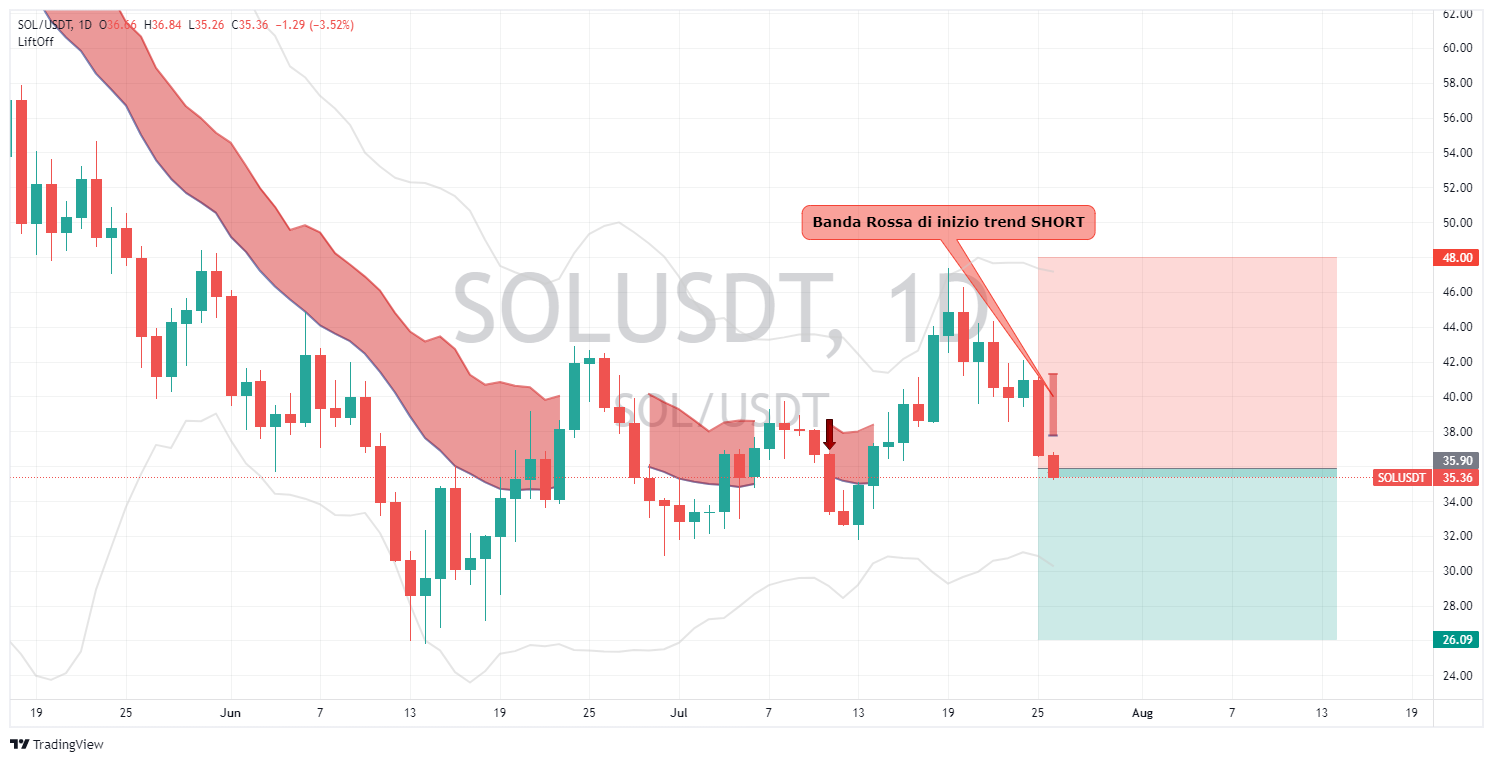 Here is the chart, on SOLUSDT, where the red band has turned on, confirming our short entry.
On the chart you can see our stop loss and also the hypothetical first target.