SIGN UP NOW FOR FREE


Discover Forex, Stocks and Crypto trading signals with 79% to 89% accuracy
If you want to receive trading signals - like these in real time - register on the platform and buy the Pro version of LargeTrader.
SHORT Equinix Inc. trading signal. - EQIX
US Stock Price Signals and Analysis
Good Morning Traders,
Today, September 01, Lift-Off offers a SHORT trading signal on US stock Equinix Inc. (Ticker: EQIX) listed on the NASDAQ.
The stock makes four consecutive losing sessions and with yesterday's close, Lift-Off signals a possible entry.
The company is among the leaders in the digital infrastructure market, a tech company that in times of rising inflation and economic slowdown suffers a slowdown in growth and possible losses.
Furthermore, its balance sheet has some very negative key figures, such as cash-to-debit much lower than 1, precisely 0.12.
Earnings have been declining in recent years, but recovering in this 2022 with quarterly earnings that exceed expectations.
From a financial strength standpoint, the company comes in with "little strength," so it is ideal for a short-term short.
Under the chart of Equinix Inc. - EQIX - with the signal detected by Lift-Off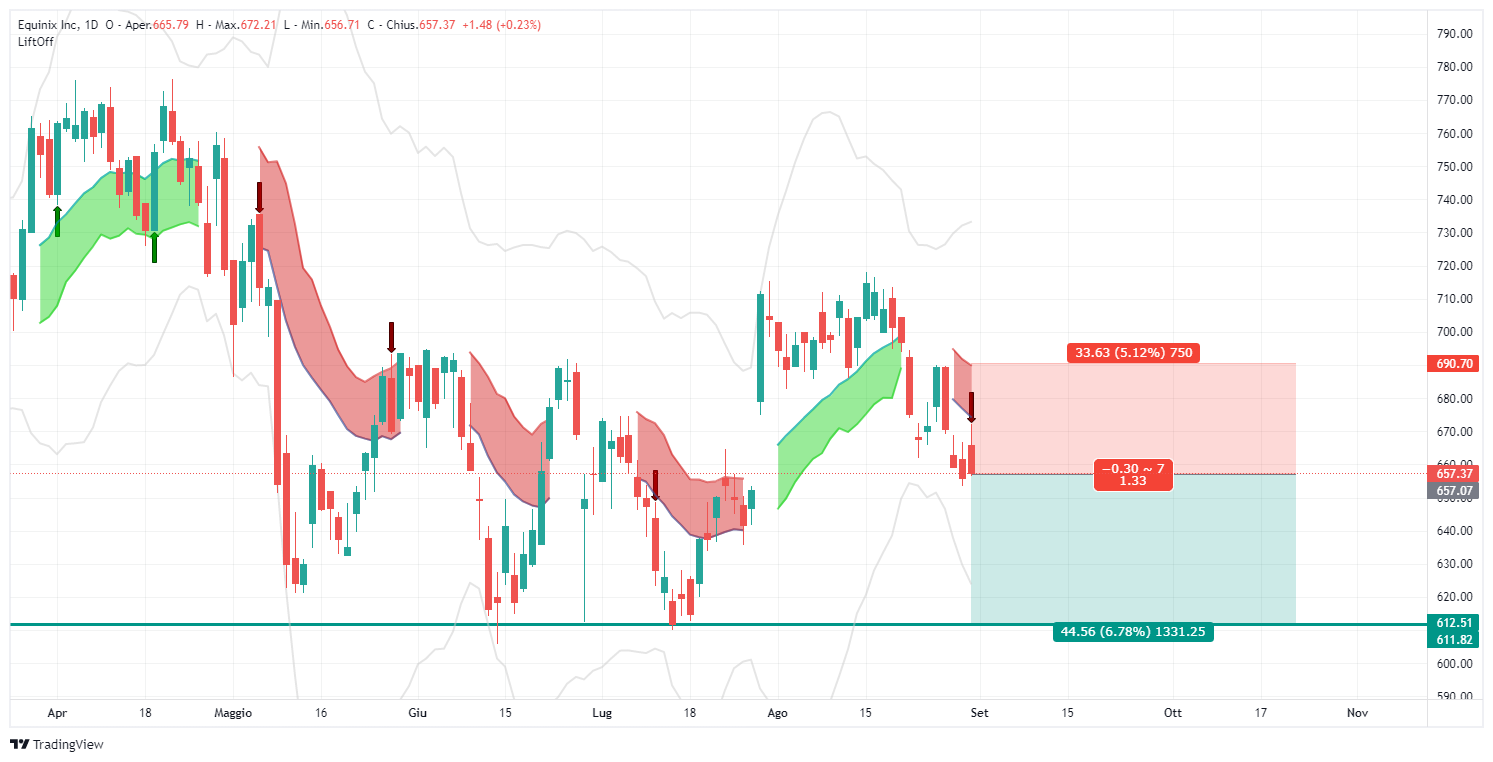 Bottom note how the target level is an area of the market being watched by traders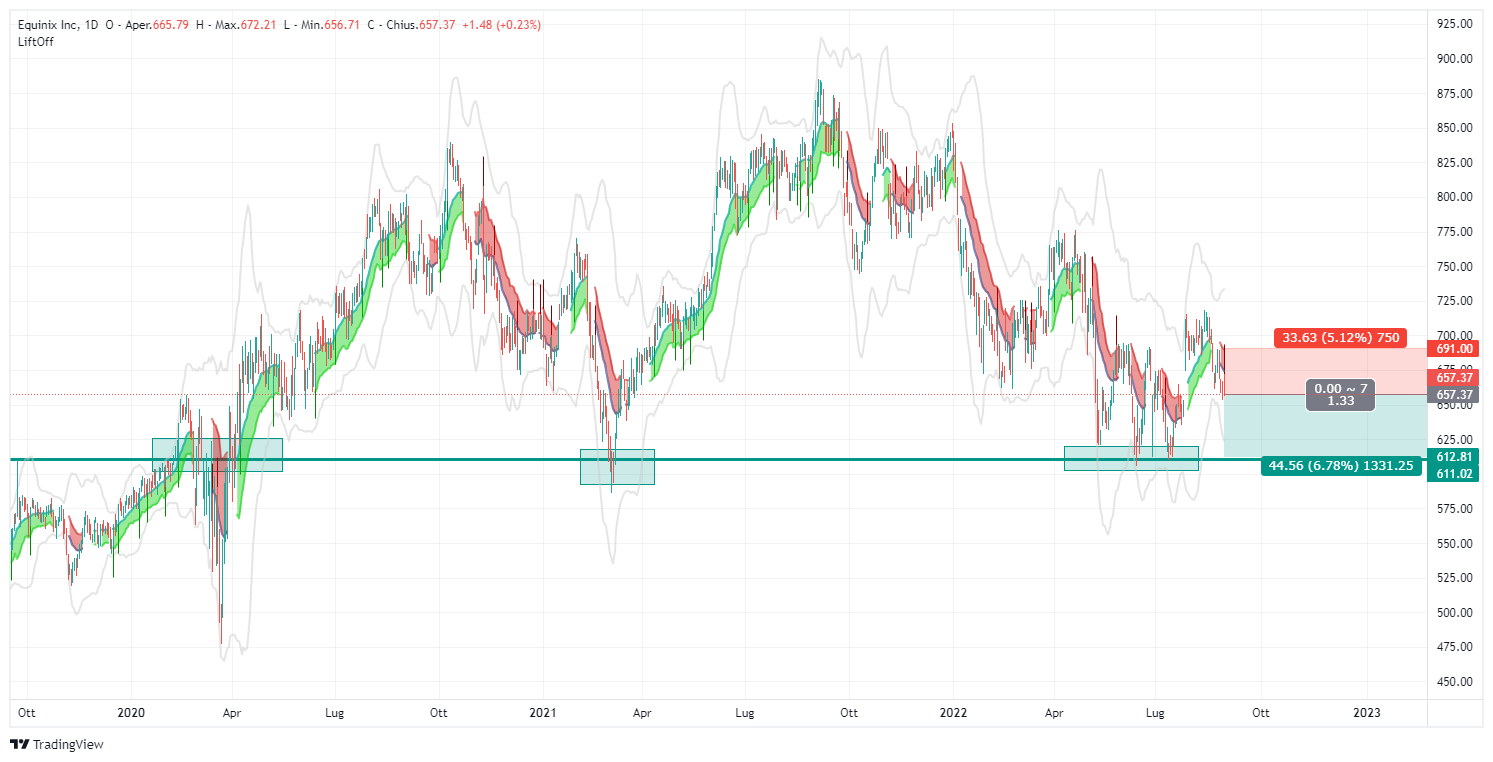 Take profit placed on period lows on a support area for the price
Some information about Equinix Inc.
Equinix Inc. is the global digital infrastructure company, enabling digital leaders to leverage a trusted platform to bring together and interconnect the critical infrastructure that underpins their success.
Equinix enables today's companies to access all the right places, partners and opportunities they need to accelerate the advantage.
With Equinix, they can scale with agility, accelerate the launch of digital services, deliver world-class experiences, and multiply their value.
Source: https://finance.yahoo.com/
Financial Overview: EQIX's current market capitalization is US$59.87B. The company's TTM EPS is 7.06 USD, dividend yield is 1.89% and PE is 93.32. The next earnings release date for Equinix, Inc is Nov. 2. The estimate is US$1.83.
Accounts, including revenue, expenses, profit and loss: EQIX's total revenue for the latest quarter is US$1.82B, up 4.67% from the previous quarter. Net income in Q2 22 is 216.32M USD.
Overview data and accounts source: Tradingview.com
Signal Board September 01, 2022
SHORT- Equinix Inc. - EQIX
Input price: $657.37
Stop Loss: $690.70
Take profit: $612.50
R/R: 1.33
.